More than just an Ocean Isle Beach Hotel…

The Winds Resort Beach Club is "A Tropical Escape Closer Than You Think!"  You'll find oceanfront rooms and suites overlooking palm trees, lush tropical gardens and our breathtaking island beach.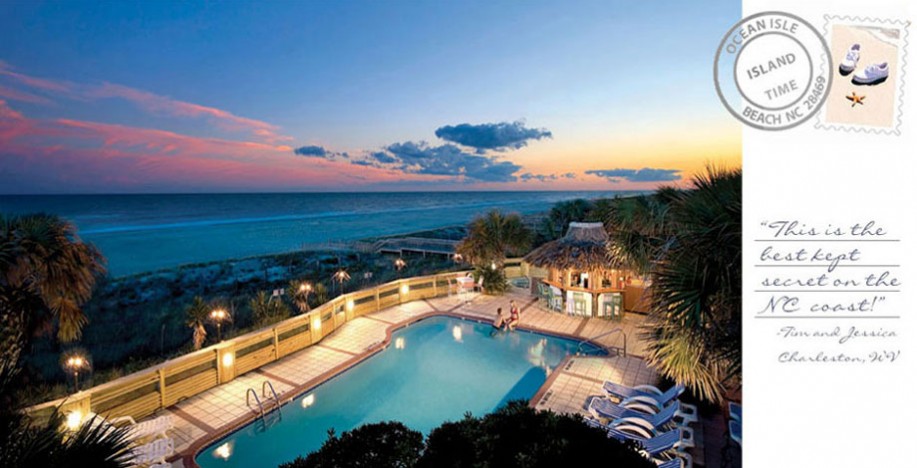 Click Here to View Live Beach Camera
The Winds Resort Beach Club also featruess Four, Five and Six Bedroom Resort Cottages with full kitchen, living room and large whirlpool spa. Rates include complimentary Full Hot Breakfast Buffet & use of all amenities Three Pools (one indoor), Whirlpools etc.
The Garden Bar and poolside Tiki Bar both feature a light menu & mixed drinks. 310 E. 1st St, Ocean Isle Beach, NC 28469 1-800-334-3581 https://TheWinds.Com Email: Info@TheWinds.com
The Winds Resort Beach Club
The following article is from Island Living NC Magazine.
In the 1970s Helen And Miller Pope came upon Ocean Isle Beach, NC. It was mostly undeveloped, with long stretches of windswept dunes crested by waving sea oats. Only the occasional screeching of sea birds interrupted the sound of the breaking surf.
In such a delightful climate, they were surprised to discover so much undisturbed absolutely beautiful beach within easy reach of two jetports.
Miller had spent his adult life up to this time as a successful free lance illustrator. He had started out early, as a seventeen year old illustrator in Washington DC, on the staff of the Leatherneck Magazine, the official U.S. Marine Corps. publication.
The freedom from a regular job had made it possible for Miller and his wife to spend summers traveling on this continent as well as overseas. They had looked at beach property in the US, Spain, the Caribbean, Mexico and Morocco, but somehow nothing quite suited them until Ocean Isle came along.
At about the same time that the couple first visited Ocean Isle, Miller formed a business to produce highly illustrated books for major publishers. The business was an overnight success. It was written up in publishing magazines and soon the list of clients included Readers Digest, Time Life, and most of the biggest names in book publishing. Miller, however, was unhappy because he was spending his time with business details instead of doing anything creative.
Helen, who had always found something lacking in every place they had considered, before liked Ocean Isle. On the first visit, she had turned to Miller as they were neck deep in the warm ocean. She announced "This is where I want to be."
For those seeking something a little different than just a beach house or a typical hotel, The Winds Resort on Ocean Isle Beach might be what you are looking for.
A relaxing, laid-back, quaint and charming island resort atmosphere awaits to be enjoyed and experienced, Guests enjoy the cozy intimacy of a small property with the convenience of having everything they need for their stay at one place.
More than just an Ocean Isle Beach Hotel… With a nostalgic beach cottage feel, The Winds offers many size options of oceanfront rooms, suites and four to six bedroom Island View Resort Cottages. Surrounded by palms, banana trees and hibiscus flowers, there are charming little nooks and pathways to discover.
Enjoy a glass of your favorite beverage at The Thirsti Tiki poolside, refreshed by trade-wind breezes as sounds of tropical music flow with the sounds of the palm fronds and the ocean surf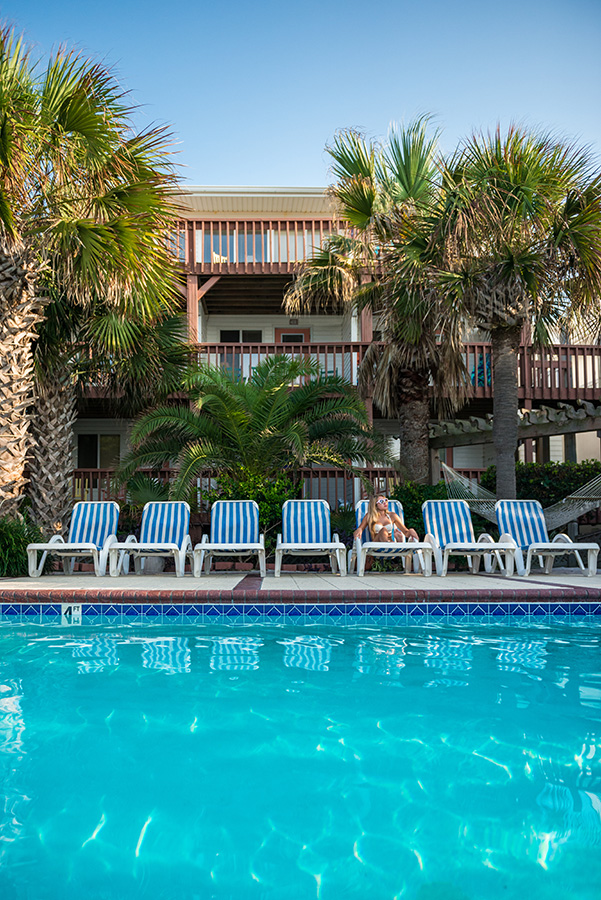 Ideal for romantic getaways, weddings, honeymoons, reunions, golf excursions or small meetings, the friendly and helpful staff does a great job of taking care of guests' needs.
Maybe The Winds is so unique because The Winds is family owned and operated and Miller and Helen's children were raised here. Time after time guests say they feel like they are family and have been welcomed back to their home away from again.
The TripAdvisor review by Walter from Greenville, SC described it best:
"If you grew up in any part of the country where going to "The Beach" was a magical and wonderful thing and you are a Boomer like me, you will want to spend some time at The Winds.
The wide, wide sand beach, the gardens outside the rooms and the familiar, cozy feel of the hotel produces a deja-vu experience that high rise mega-resorts can't produce."
Go see for yourself!